---
Viewing the Different School Calendars
To view the different IMA calendars (Nido, Adolescent, etc.), simply click on the small arrow to the right of Week / Month / Agenda and select/de-select which calendars you are interested in.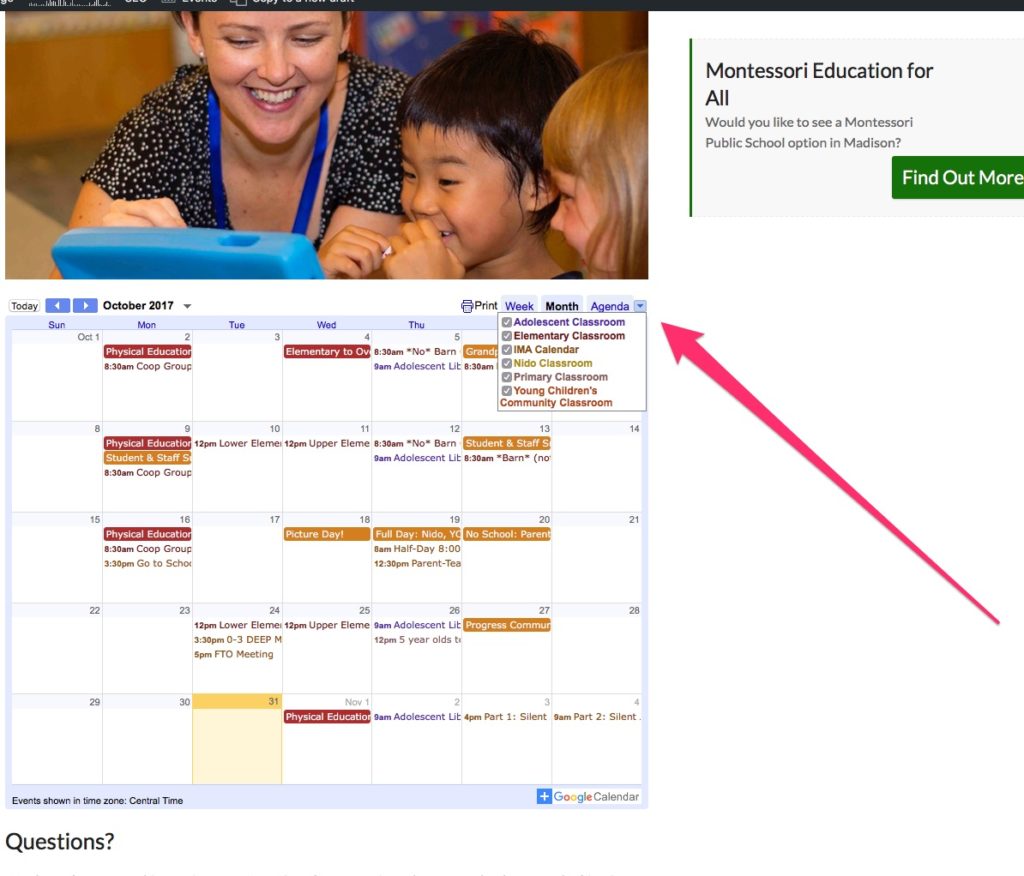 ---
Syncing Ima's Google Calendar To Your Own Calendar
Would you like to sync the IMA calendar on the website with your Google calendar? On the calendar above, in the lower right-hand corner, click on this icon:

Click on the plus sign and it will automatically pull up a new tab and add to your G-cal. You will be asked "Do you want to add this calendar?"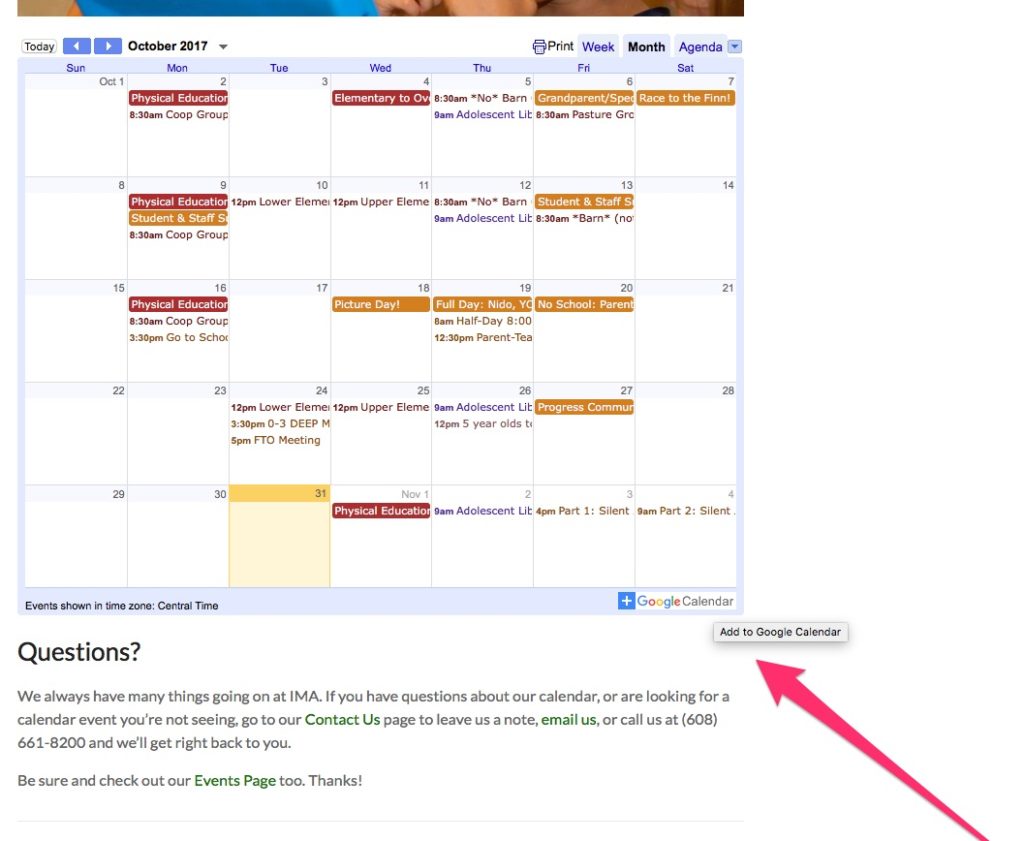 ---
Questions?
We always have many things going on at IMA. If you have questions about our calendar, or are looking for a calendar event you're not seeing, go to our Contact Us page to leave us a note, email us, or call us at (608) 661-8200 and we'll get right back to you.
Be sure and check out our Events Page too. Thanks!